Scott's of Wisconsin Quality Assurance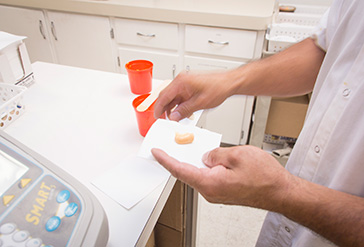 At Scott's of Wisconsin we put quality at a premium. The goal behind our business and that supports our More to Love motto is to bring you a cheese that you love and crave. We could never do this without our dedicated quality assurance and quality control technicians. They bring everything we do together so you can sit back and enjoy our products to the fullest.
Quality is infused into every aspect of our business, from developing a delicious recipe to selecting the best packaging options and everything in between. We are so proud of the quality process we've established we'd love to share some of the highlights with you.
Our staff of QA/QC technicians ensures the highest quality of each product we pack
We perform extensive product sampling, testing and documentation
In-house laboratory for shelf life, microbiological and quality control testing
Routine and random inspections
Comprehensive quality program including sanitation, GMP's, SOP's, HACCP, allergen program, label review, etc.
Inspected by WI Depart. Of Agriculture, FDA, USDA and independent agencies, as well as leading industry retailers
Our goal at Scott's of Wisconsin is to provide our customers with a delicious product that reaches such high quality standards you never have to think about it, you're free to simply enjoy.